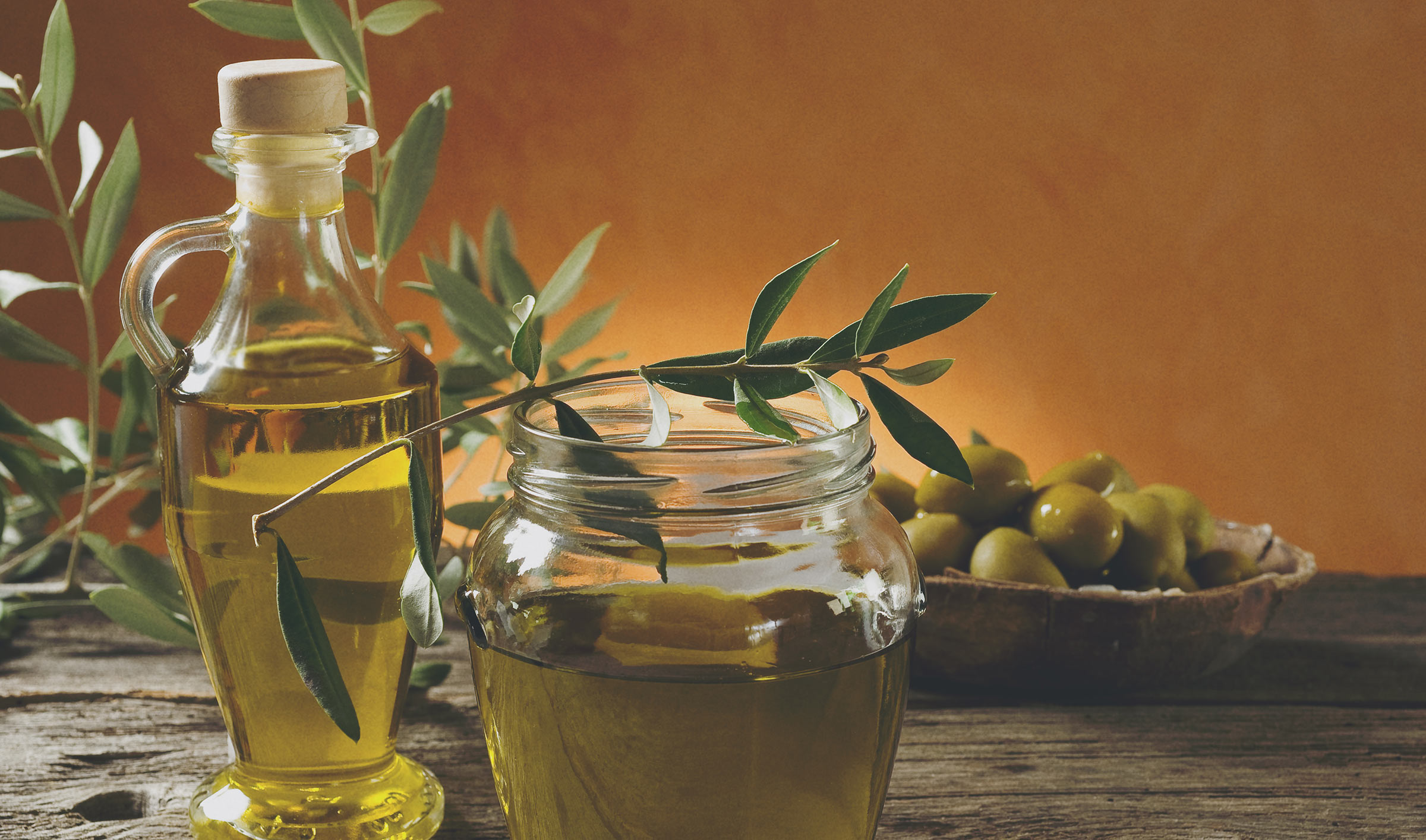 COLIO, THE EXTRA VIRGIN OLIVE OIL DONE CUM GRATIA
COLIO® CUM GRATIA it is the triumph of taste, eloquence on the palate that becomes poetry.
Our Colio® is an extremely healthy extra virgin olive oil, thanks to the high levels of natural polyphenols.
Colio works CUM GRATIA to promote a wide range of health benefits: from protection from oxidative stress to cholesterol reduction, from heart disease prevention, to reduction of bone problems and general aging of the body.
COLIO® is like an elixir of beauty and long life, whose goal is to stand out on the international scene of the best extra virgin olive oils.
COLIO® IS OBTAINED FROM CENTURIES-OLD OLIVE GROVES
To produce COLIO, the Azienda Agricola Augusto Coli has restored ancient abandoned olive groves (with trees over 500 years old) and equipped itself with the most modern olive growing facilities and an oil mill for milling and bottling.
SOIL COMPOSITION
predominantly clay, sometimes with gravel
AVERAGE ALTITUDE
approx. 500 meters above sea level
TRAINING SYSTEM
Polyconic vase
PLANTS DENSITY
250 plants x hectare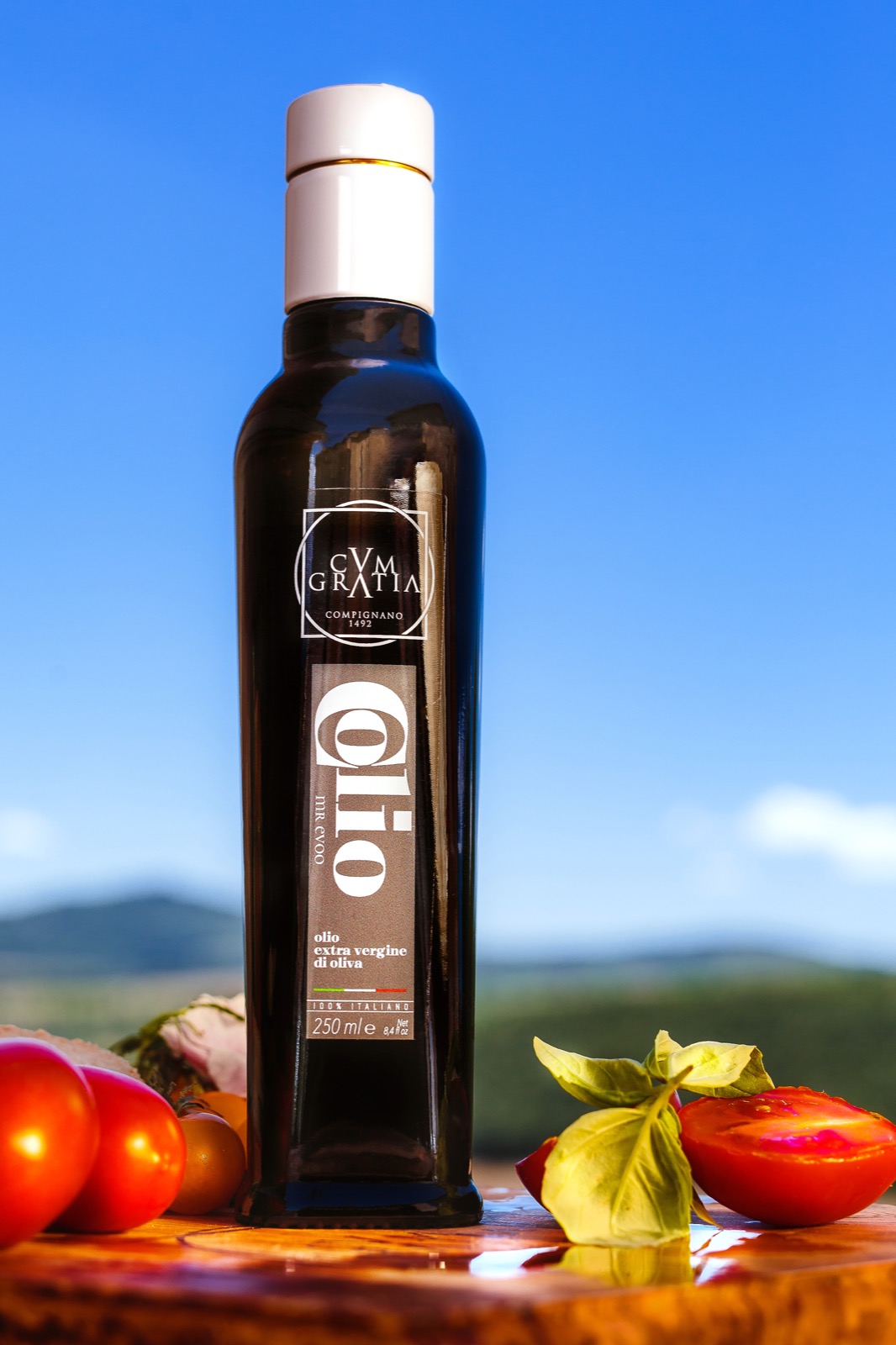 AN OIL EXTRAORDINARILY UMBRIAN
The extraordinary properties of Colio
AN OIL WITH EXCEPTIONAL HEALTHY PROPERTIES

Extra virgin olive oil is a noble food that has lots of health benefits. Even in the USA, the Food and Drug Administration considers extra virgin olive oil a real drug with healing properties, as proven by different scientific evidences following studies conducted around the world. "Two tablespoons of COLIO® a day guarantee our body the right amount of fats and nutrients useful to obtain extraordinary health benefits."Word of Augusto Coli!
COLIO: PROPERTIES AND VARIETIES
COLIO® CUM GRATIA Extra Virgin Olive Oil is produced exclusively with Italian olives of DOP UMBRIA Colli Orvietani cultivars, which give a green oil with yellow reflections and is characterized by a light fruity aroma and a balanced taste. An oil rich in unsaturated fats. Replacing saturated fats with unsaturated fats in the diet contributes to the maintenance of normal blood cholesterol levels. Oleic acid is an unsaturated fat.
THE TERRITORY OF PRODUCTION
The olives with which we produce extra virgin olive oil come from the olive trees located on the rolling Umbrian hills around Compignano, in Fecciaine, where the Augusto Coli Farm has restored ancient abandoned centuries-old olive groves and planted new ones, has equipped itself with modern olive cultivation plants, and has created an oil mill for milling on its own. The territory is characterized by a mild climate and the soil is of good fertility and medium gradation: sand, lime and clay are produced by the calcareous terrain.

CULTIVATION TECHNIQUES
The production takes place scrupulously adhering to the disciplinary of the DOP Umbria. But not only: no chemical treatment is used and the fertilizers are only of organic origin, thus avoiding impoverishing the soil and polluting the aquifers. The soil is in fact fertilized with organic fertilizers. If necessary, drip irrigation is provided and mechanical processing is carried out to control weeds. Against insects harmful to the health of the plant (of which the olive fly represents the worst danger), only products of natural origin such as copper or attractive baits for such insects are used.
PRODUCED FOLLOWING THE DISCIPLINARY
COLIO® DOP Umbria "Colli Orvietani"
The production area of COLIO falls within the municipality of Marsciano, within the DOP Umbria Colli Orvietani. As per production regulations, the varieties in the olive groves follow the percentage ratios:: Moraiolo>= 15 %, Frantoio<= 30 %, Leccino <= 60 %, other varieties <= 20%. The herbaceous product is perceived on average with harmonious bitter and spicy notes in the taste.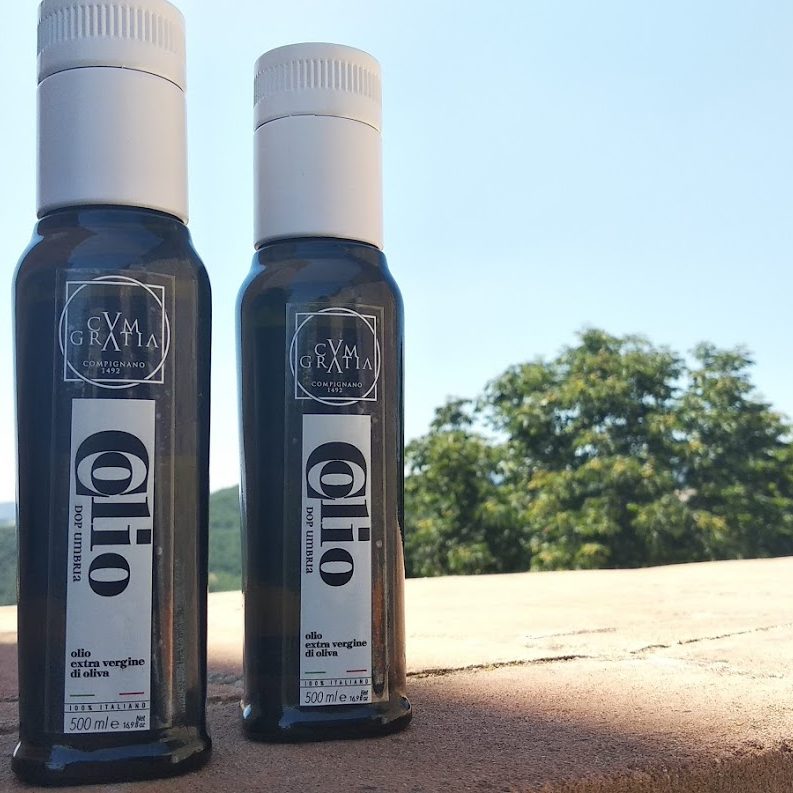 Have you already visited our online shop?
Here you will find all the CUM GRATIA specialties, ready to be delivered comfortably to your home.